I met Sheena in May of 2013 at
Scorch's Little Freakshow A-Go-Go
which was held at
Joker Of Clubs Hookah Lounge
in Las Vegas. I had been in town for a month.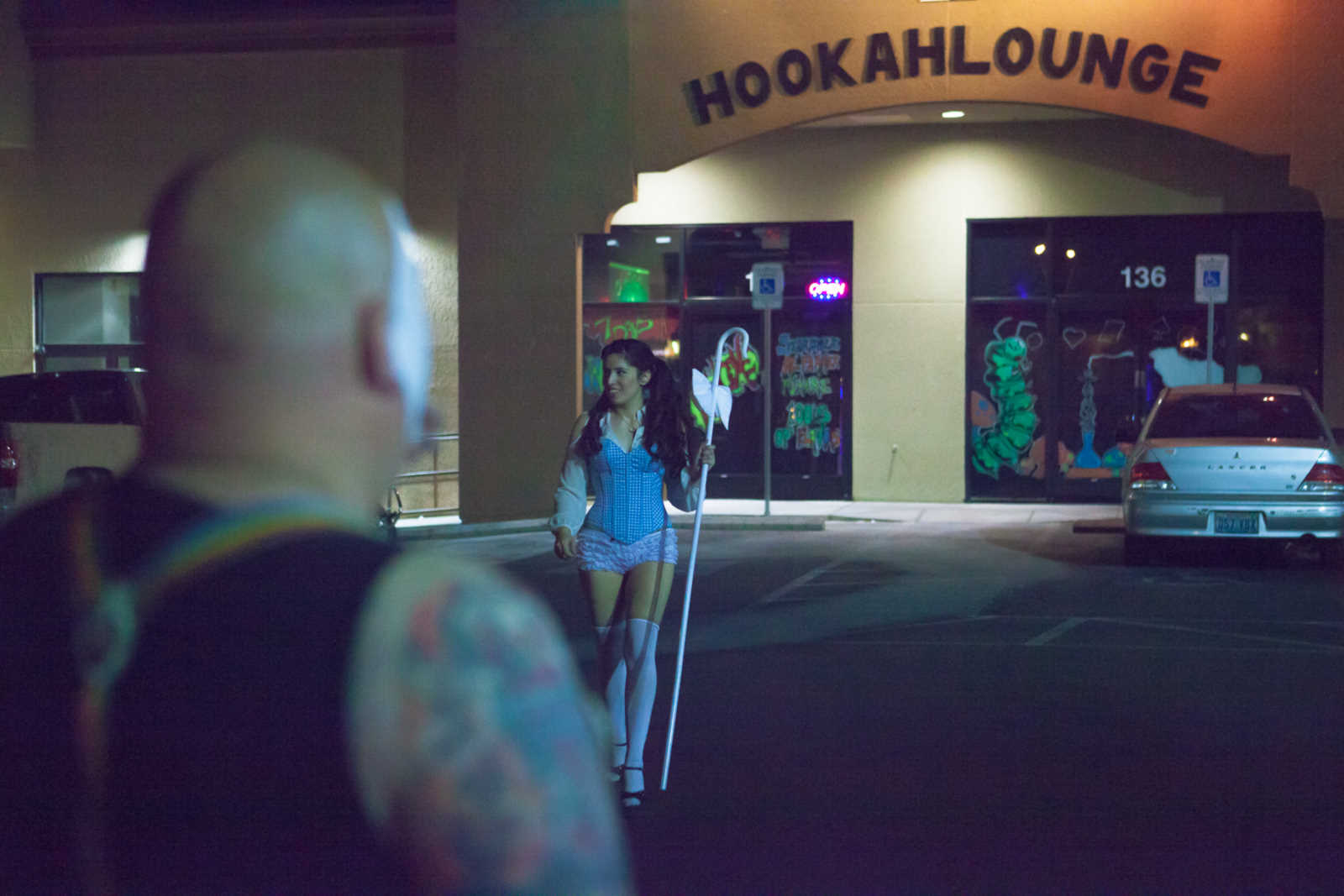 We were standing out in front while Scorch got ready for the show. We all turned at the same time to see this vision dressed as Little Bo Peep walking across the parking lot towards us. I raised my camera and fired off three shots and got the image above. This turned out to be a very popular image for Scorch in particular, but it made the rounds for a while on other Facebook pages. It also caused Sheena and I to start a conversation about doing a shoot together.
For various reasons, it just never came together until this past week when we finally got together, and yes, we did some shots of Little Bo Peep.
Sadly, I was off my game during this shoot. When we reviewed the final shots, we both felt that a lot of them had something missing. For me, it was technical issues. It just wasn't my best work. Sheena felt like our unease from our first time working together had an effect too. This doesn't mean we didn't get any good shots, and we are both happy with the ones shown below.
We have a second shoot planned before I leave Las Vegas, and there is a particular image we are trying for that will look amazing if we get it. For now, I hope you will enjoy the images below.