Brunchlesque 3 Poster Session
CREDITS:
Photographed 3/9/2014
Photographer: David Arnspiger
Models: Caramel D'Lite, Jeff Hoyt
Since I moved to Las Vegas last year I have fallen in with a fun crowd of people who have added a new dimension to my life and my photography. One of those is Ricardo Montalbum, stage name nom de'plume. He hosts a quarterly burlesque show with the main theme of Brunchlesque and then a sub twist on that depending on the month held.
The third show is being held on May 4th, so naturally it will be feature a theme based on Cinco d'Mayo.....nachos! Ricardo decided he wanted to redo the cover of the famous Herb Alpert album 'Whipped Cream and Other Delights', only this time with Sour Cream. I think it is pretty obvious from our results below that we hit the bar we set. The example shown below is the first draft of the event poster next to the 1964 Herb Alpert album.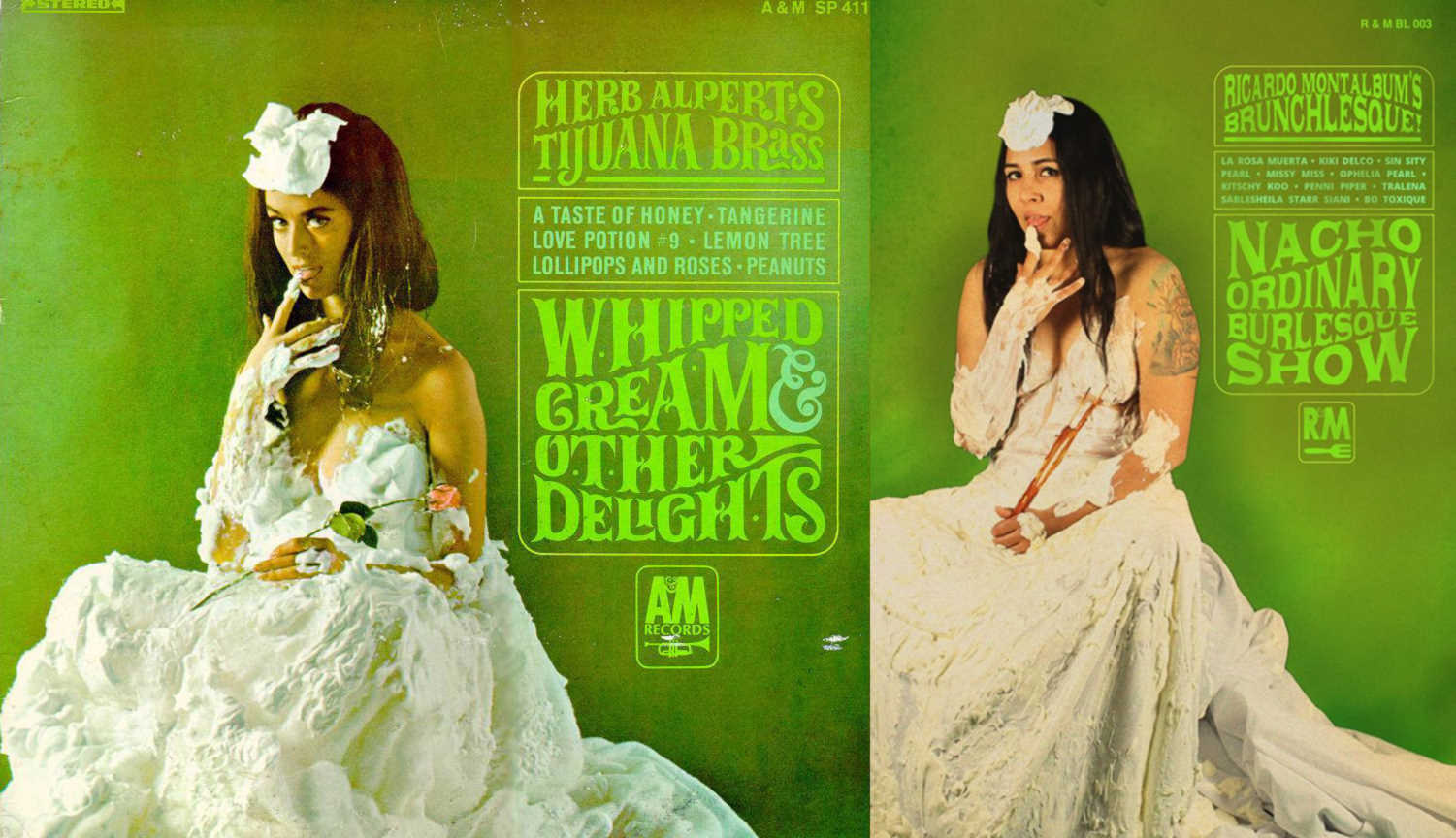 We set up for the shoot in the garage of my home with a simple green backdrop hung from my portable backdrop rig. We flipped over a washtub for the model to sit on and used a white backdrop to cover her and form the base of the sour cream mound. Our model, Miss Caramel d'Lite, was clothed only in a pair of panties and a smile as our assistent Jeff started slathering on the first of 2 buckets of sour cream.
One thing to know about Sour Cream, it's great in small doses, but when you have to spend two hours hosing it out of your backdrops and watching it run down the street for a half mile to the drainage intake, it's not good. The smell was awful. My garage smelled like a Del Taco restaurant at midnight for about two months. I am amazed I got no complaints from my neighbors.
My setup for the shoot was my Canon 5D Mark II with my Canon EF 24-70 f2.8L USM lens. I used my 430EX and 580EX flash guns shooting through my custom made stands for my old Britek soft boxes. I used my Pocket Wizards to keep me flexible on the floor and we shot for about an hour. We actually got the final shot very early in the shooting cycle.
The poster image below is the final version used to promote the show. There are still a couple of days until the show as of this posting. Come on out and join us!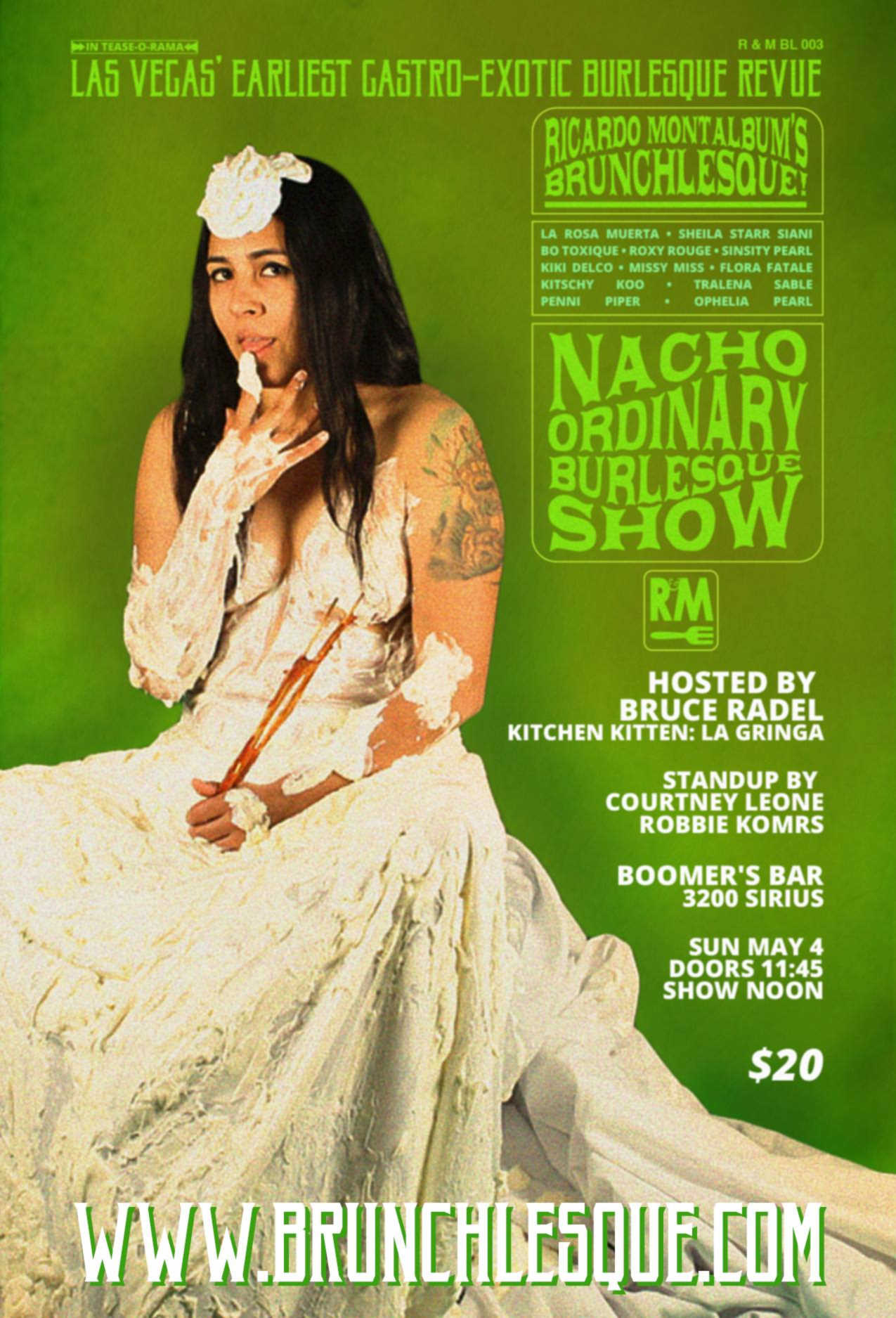 My thanks to Ricardo for asking me to do the shoot, and to Caramel for sitting through all of this. Lastly, a big thanks to Warren and Jeff for their assistance in the shoot, especially Jeff........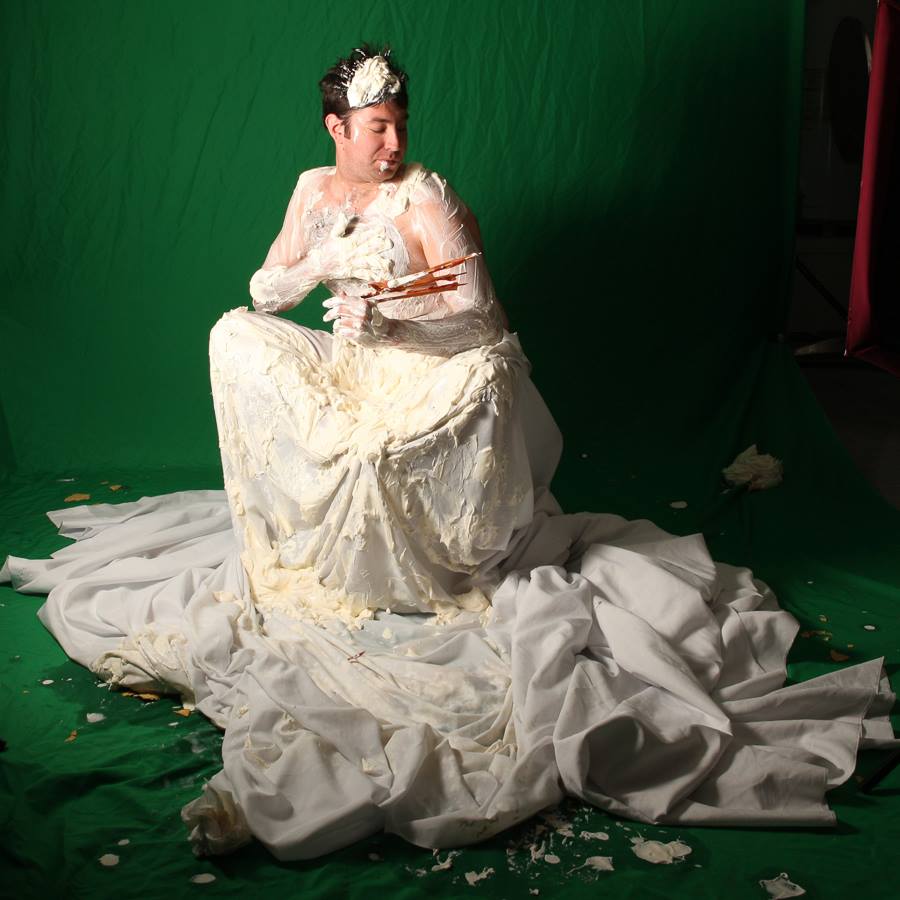 Enjoy the images below.