Brianna Perry
CREDITS:
Photographed 02/03/2010
Photographer: David Arnspiger
Model: Brianna Perry
A friend of mine named Ken Morton runs a music web site called High Wire Daze. One day he posted an article about a band called World Wide Suicide and posted the image shown below.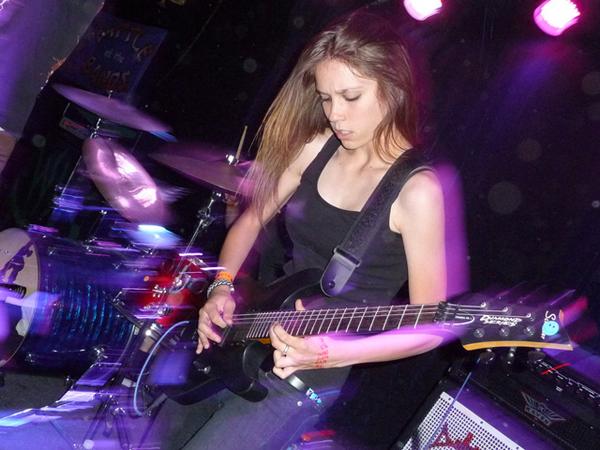 Photo Courtesy of High Wire Daze

I was immediately smitten with this rock goddess. It took a couple of emails, but I finally discovered her name was Brianna Perry and I sent a message asking her to pose for me. She agreed after some conversation, and in February we got together in my studio.
Brianna had never done a photoshoot before and it was hard to get across what I wanted to achieve with her. I wanted that same magic in the first picture I had seen. I wanted her to rock out for me and capture that. Instead, it turned into a standard photoshoot with a bunch of poses we decided on as we worked. She loosened up as we went but we never got to where I wanted to take the shoot. I have not lost hope that we will try again someday.
I personally think Brianna should have pursued some modeling. I think she could really be something. We will shoot again someday, I am sure of it.
Until then, here are the results of our photoshoot. Hope you like them.
Enjoy the images below.