Cindy Morgan Headshot (2005)
CREDITS:
Photographed 9/11/2005
Photographer: David Arnspiger
Models: Cindy Morgan
How many photographers have their first headshot session with an actual movie star? How many get one great shot in that session that grabs the attention of a printing company that deals with celebrity headshots and then uses that shot in their ads for nearly two years. Well, I did.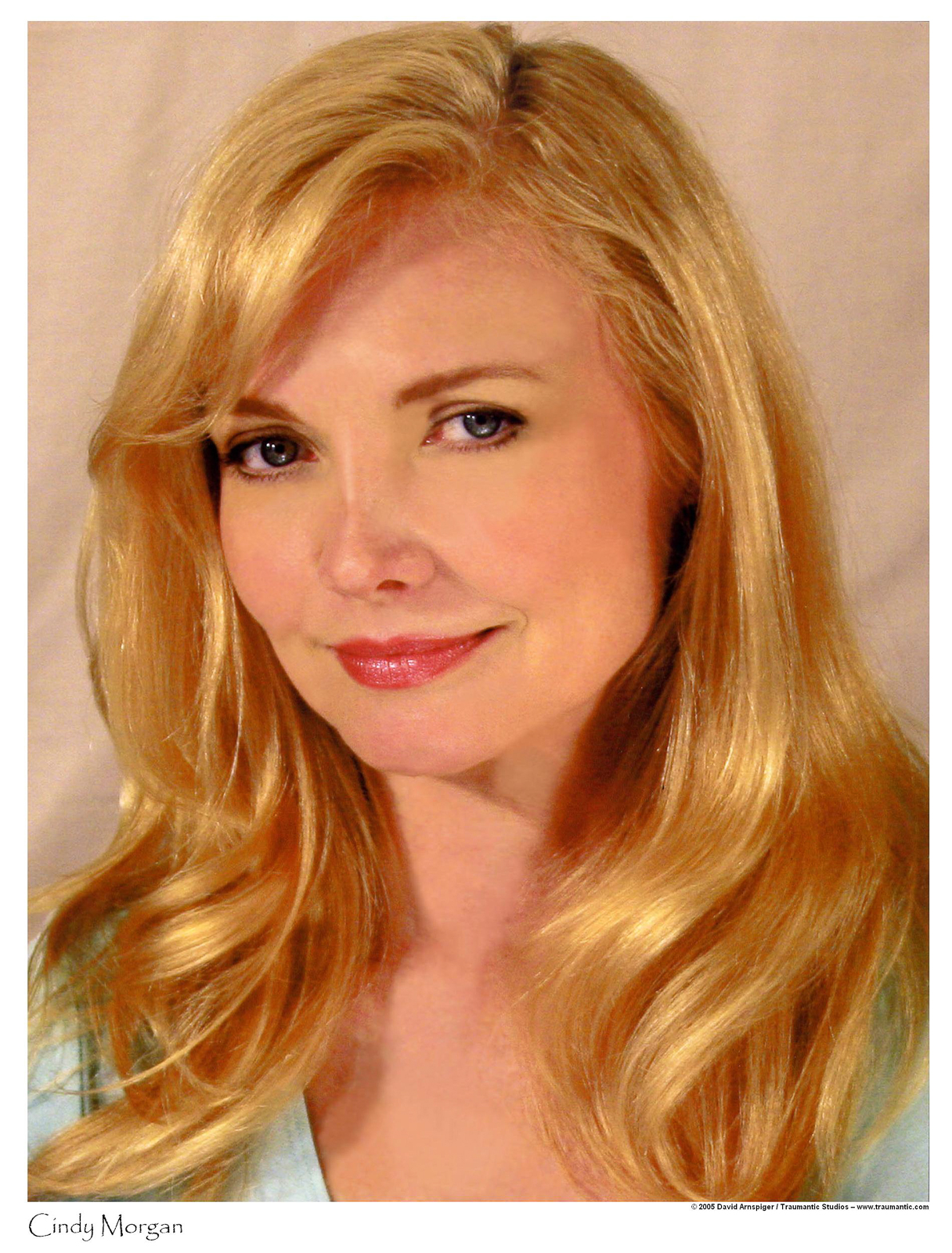 I became friends with Cindy in 2002 due to my involvement in the video game TRON 2.0 We became fast friends and she often stayed with my family when she came to California for events.
When I started taking up photography, Cindy volunteered to sit for me. I had never tried anything like this before and this image was one of three or four usable images from the photo-shoot. Cindy was very kind to sit for me, and I am amazed that we got anything at all.
She used the picture for a while at autograph shows and other events. This was a very popular image for her from 2005 to 2008. We have since parted ways and she no longer uses the image.
During this period, a printing company called Prints Charm'n that worked with many celebrities at autograph shows and printed pictures for Cindy created a couple of flyers. They used my image (without my permission) on their flyers for about a year and a half. I let them get away with it because I thought it was good exposure. It never did anything for me, but it was cool to a newbie. Probably stupid, but at the time it felt right.
Enjoy the images below.